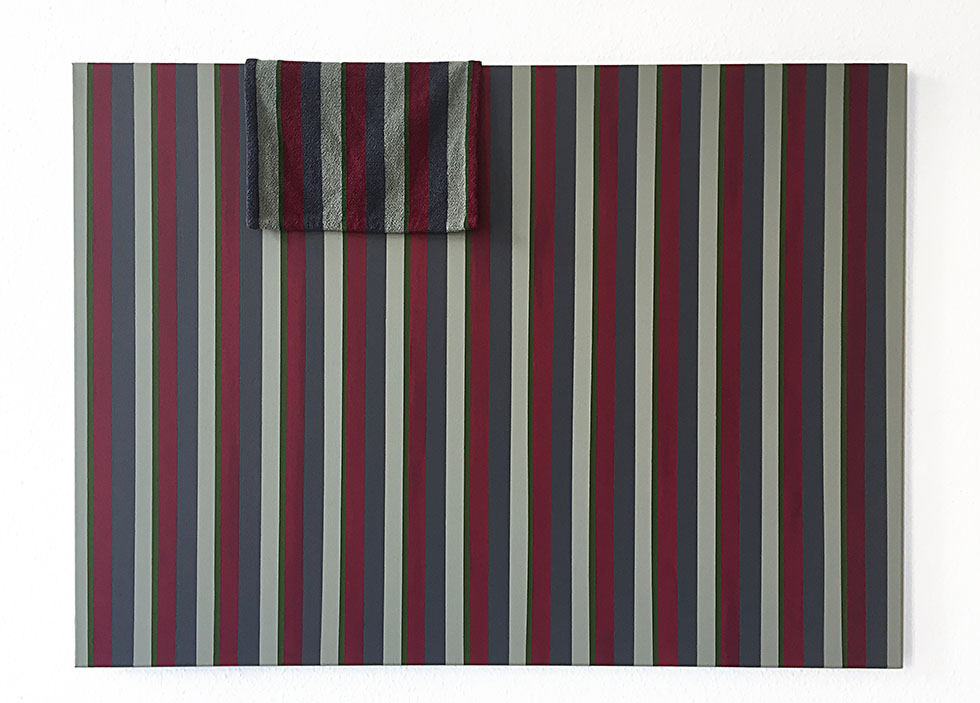 2020
object
59 x 31.89 x 1.57 inch
acrylic paint, canvas, cotton fabric
iFiction
In the iFICTION video, the camera eye slowly moves along rooms in a furniture store. Throughout the rooms, there are members of a family of five, women and girls, placed in various constellations. They are nearly motionless and are not engaging with one other. Acoustically, they seem as if they are in a submarine. Menacing sonar noises can be heard.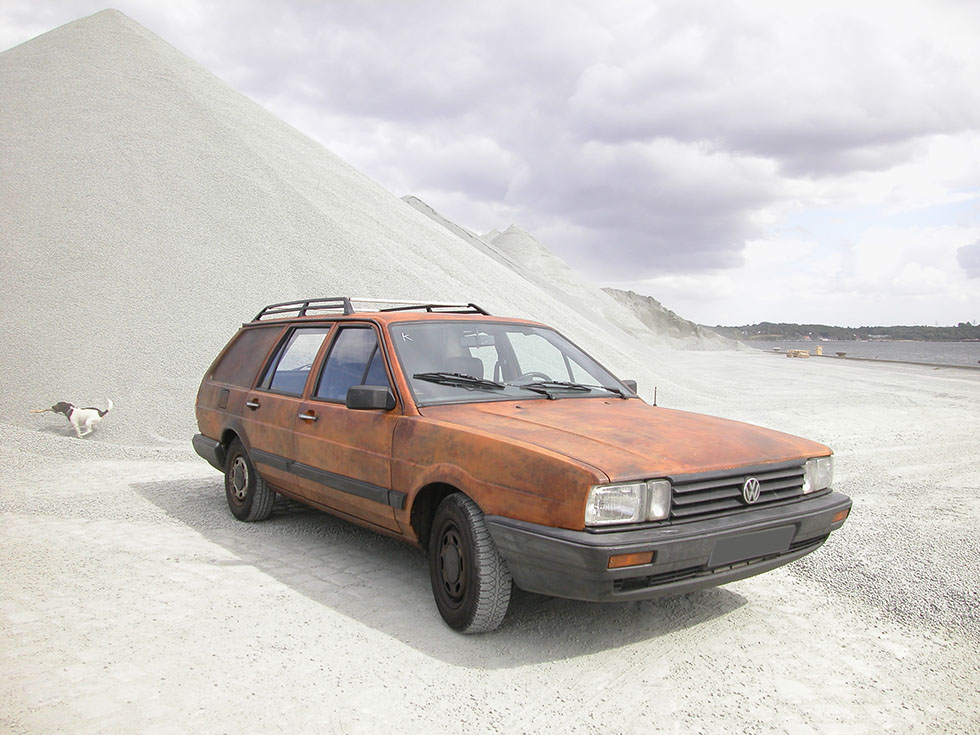 2004
painting on object of use
car, paint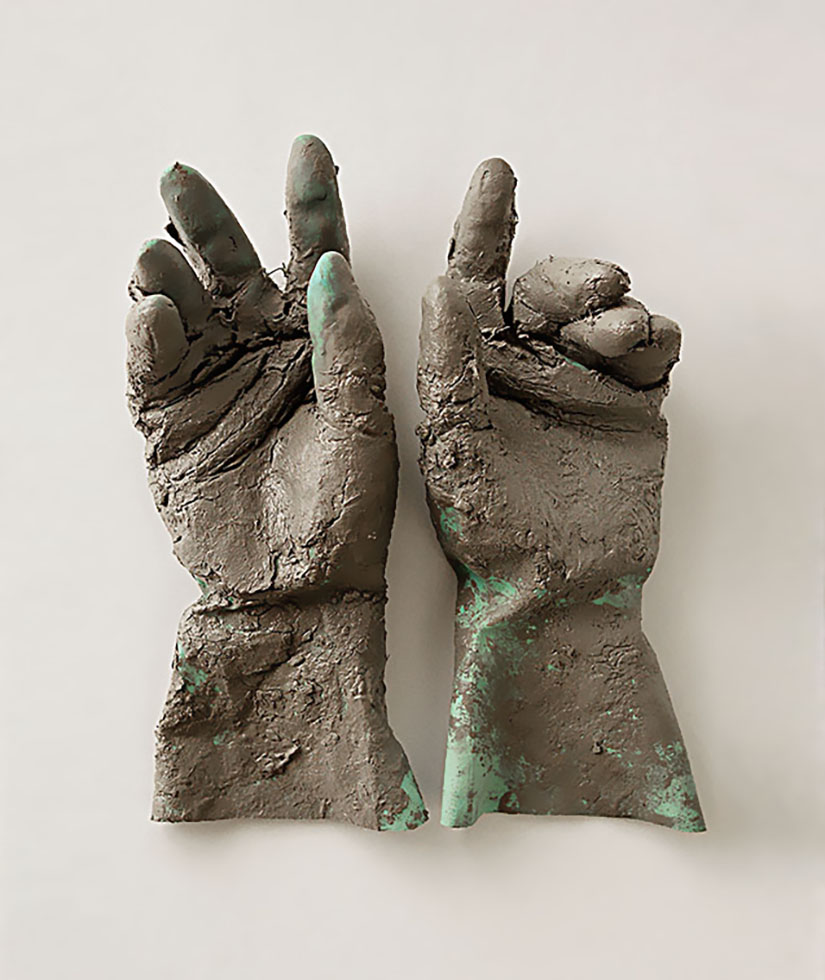 2007
object
22 x 11.8 x 3.15 inch
epoxy resin, rubber gloves
Believe in Art
(family of imperfect objects)
Each of the objects couldn't make it to a piece of art by themselves over years. Finally, as a body of work with similar histories, they have joined together as family of imperfect objects. In this paricular museum, they where placed in between the white cube exhibition rooms, in a vacany which proposes freedom of seriousness.
2010
installation of 9 objects
here at Brandenburgisches Museum for Contemporary Art, Cottbus
plaster, epoxy resin, acrylic glas, paint, wood, aluminum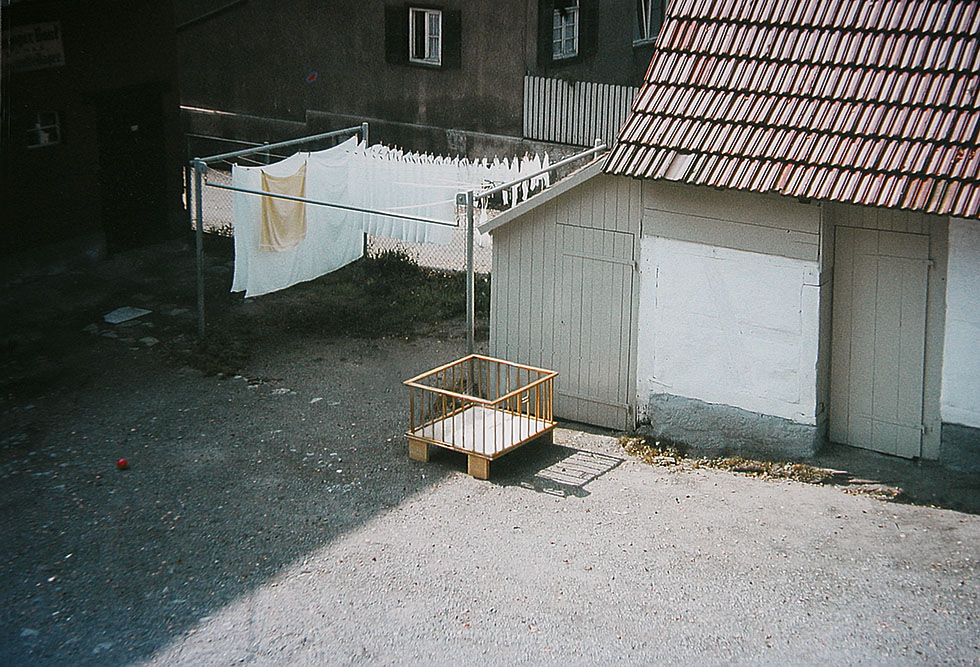 Weißabgleich
white balance

2003
c-print
39.37 x 78.74 inch
edition 5 + ap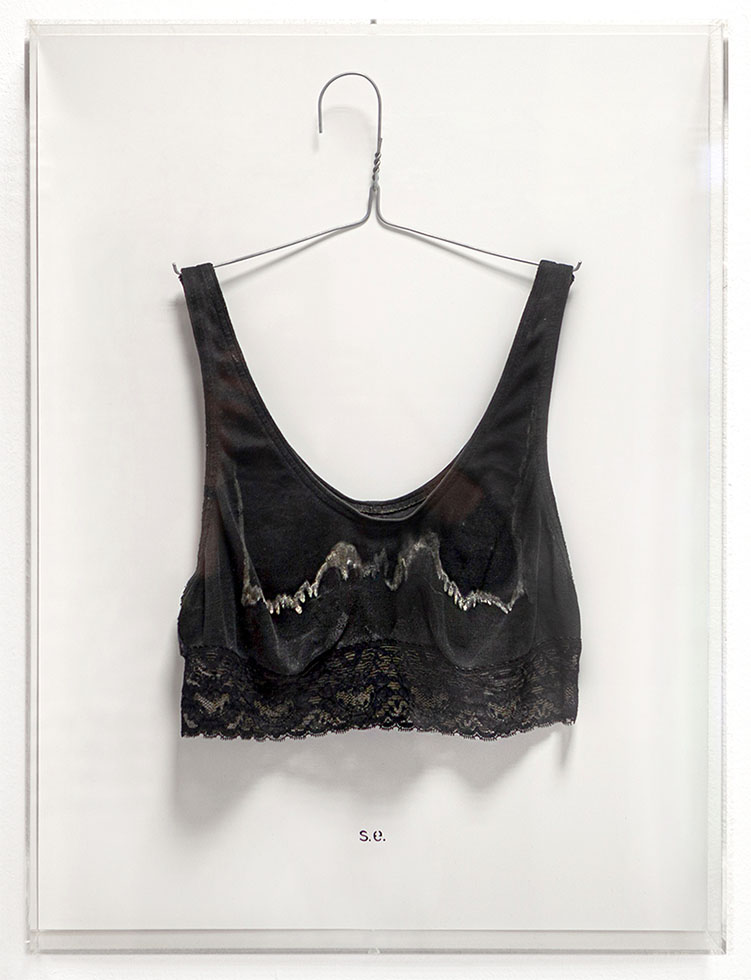 2002
object
23.62 x 17.71 x 2.75 inch
fabric, salt, acrylic glas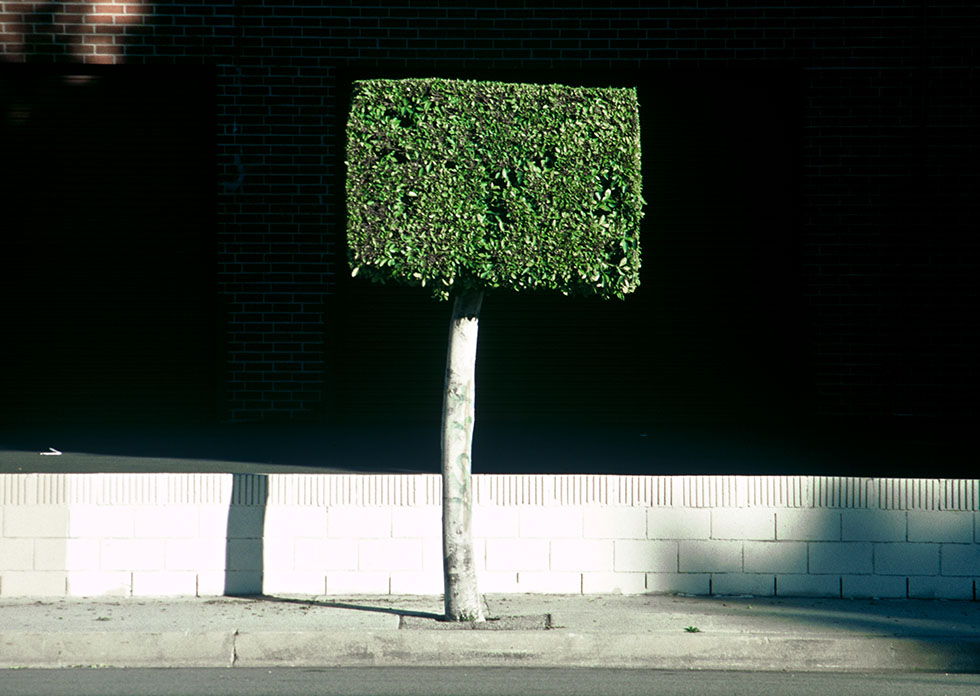 2007
c-print
16,65 x 25,5 inch
edition 6 + ap

2000
8.26 x 283 inch
silk, mohair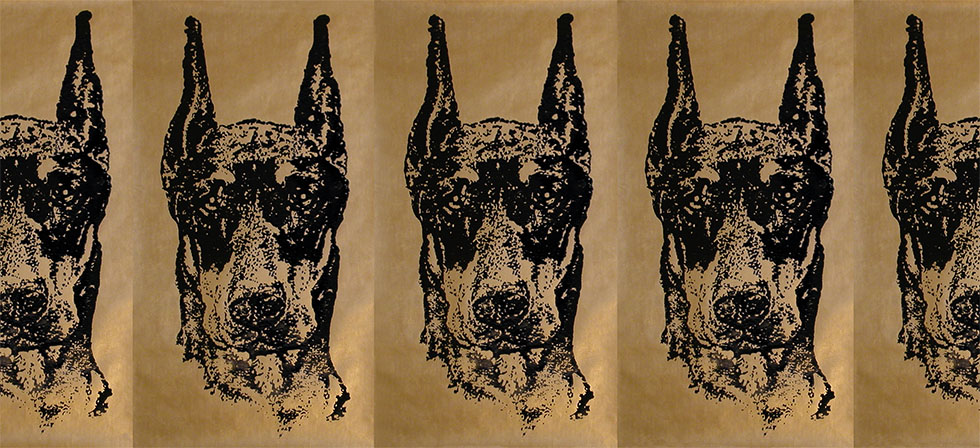 2002
print
127 x 69 cm
screen print on wallpaper, metal frame

Taklamakan
In the photographic work Taklamakan (2003), the chicks are deliberately not photoshopped into a desert panorama, but the artist herself created the scenery for real in Xinjiang (China). The Taklamakan Desert is one of the driest on earth. The autonomous region of the Uyghurs, persecuted by the Chinese government, is located there. - Each work of art develops not only in front of the planned inner gaze of the artist, but also in an individual way in interaction with reality.
2003
c-print
12.59 x 35 inch
edition 5 + 2 ap
1998
object
5,51 x 14.96 x 14.96 inch
MDF, surfacer, metal, paper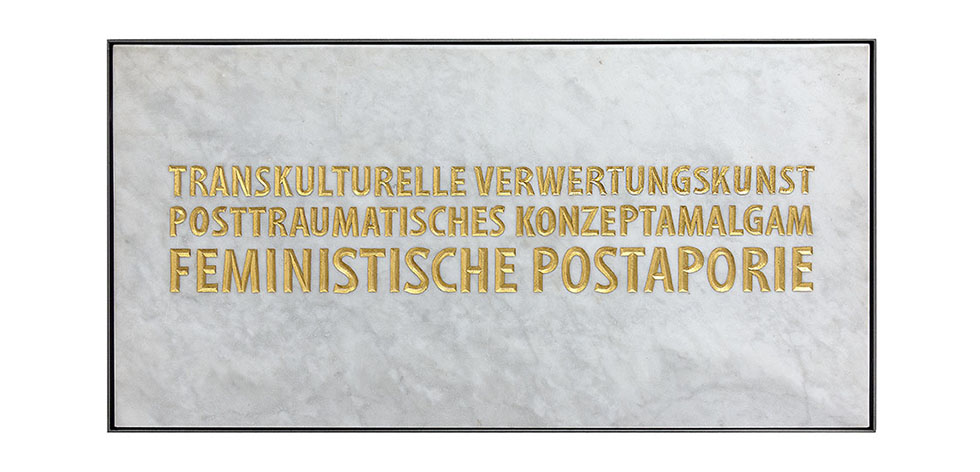 2014
object
29.13 x 9.05 x 0.78 inch
marble, gold, metal frame